Evening NG!
Currently in the process of moving into my new place. Not tOo far thankfully but still an obstacle none the less. Hoping to be settled in the next few weeks.
Time to shill my Patreon! now open up and swallow. This month my $5 patrons can vote on these lovely puncher kickers.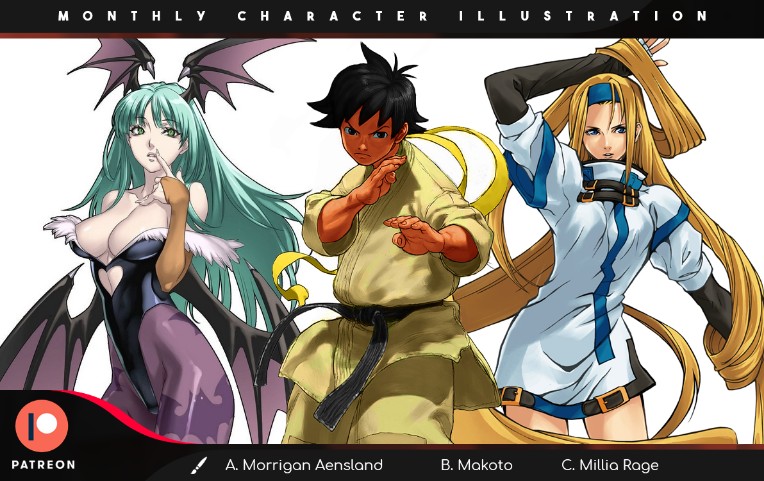 Last month's winner was Princess Zelda. I'm super grateful to everyone who supports my work. Spreading the word goes a long way so whisper to all your friends about the gross stuff I draw.
That's all for now! Tip your waitress!
Kisses!