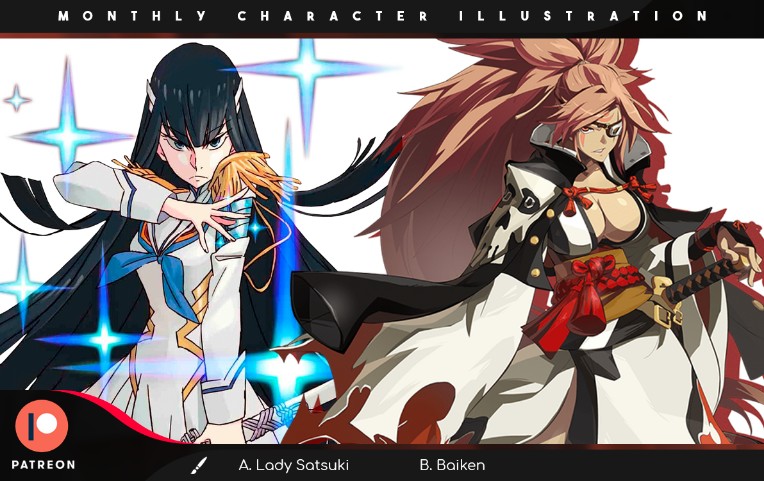 Evening Newgrounds! Monthly Patreon shill time GO!
This month we'll be focusing in on these powerful ladies and at the moment Satsuki is in the lead! If you'd like to decide my fate this month become a $5 supporter. Cant explain how every cent has helped me continue to do what I do best. Faa-p err ea...draw. Draw tiddy and weewee.
Times are tough? You're a stingy badger? All good, do me a favor cutie and spread the word. It would help a ton!
That's all for now! Tip your waitress!
Kisses!